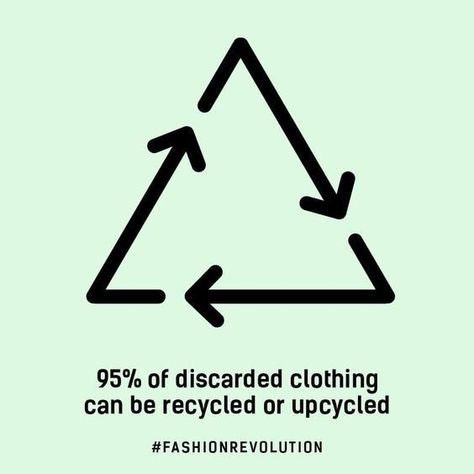 TootsUncommon is an active part of this #FASHIONREVOLTION.  Most of our Uncommonly Unique Pet Attire & Accessories are made from "discarded" clothing.  Take for example our new line we are calling, "The Sophie Black & Golden Boiler Up!"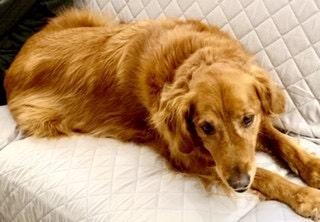 Meet Sophie!  She is a sweet golden retriever and belongs to my mother-in-law, the head seamstress of TootsUncommon.  My mother-in-law operate a clothing alterations business - Sew Unique - and is a retired teacher of family and consumer sciences; what we used to call home economics.  And she certainly does her part in, "Creating a Cuter Continent One Canine at a Time!"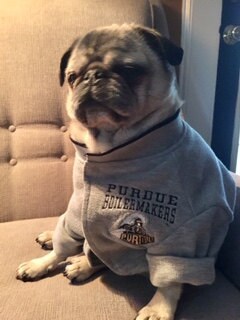 A little over a week ago I would have introduced Sophie as a sweet golden retriever who belongs to my father and mother-in-law; but sadly we lost Sophie's dad October 9, 2020.  One of the last errands my father-in-law ran before his passing was to drop off at the post office th sweet little jacket Tootsie is wearing.
https://www.shirleyandstout.com/obituary/Milton-Rodgers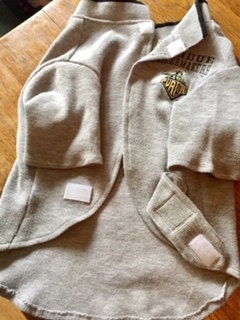 This TootsUncommon one-of-a-kind was once worn as a favorite sweatshirt by my father-in-law and in his honor we are delighted to introduce it in its repurposed form as the Sophie Black & Golden Boiler Up!  To your warmth once more we gather; Boiler Up hear our praise; Wear the Sophie Black & Golden, Upcycled to Boiler You Up!