The warm temps and longer days are crying out, "It's Summer!"  And there is nothing better than fireworks, cookouts, and a little pool time when it's summer!  Tootsie Roll knows your pup would love a Firecracker from TootsUncommon!  It's cool to wear, looks super cute and could even double as a dogkini!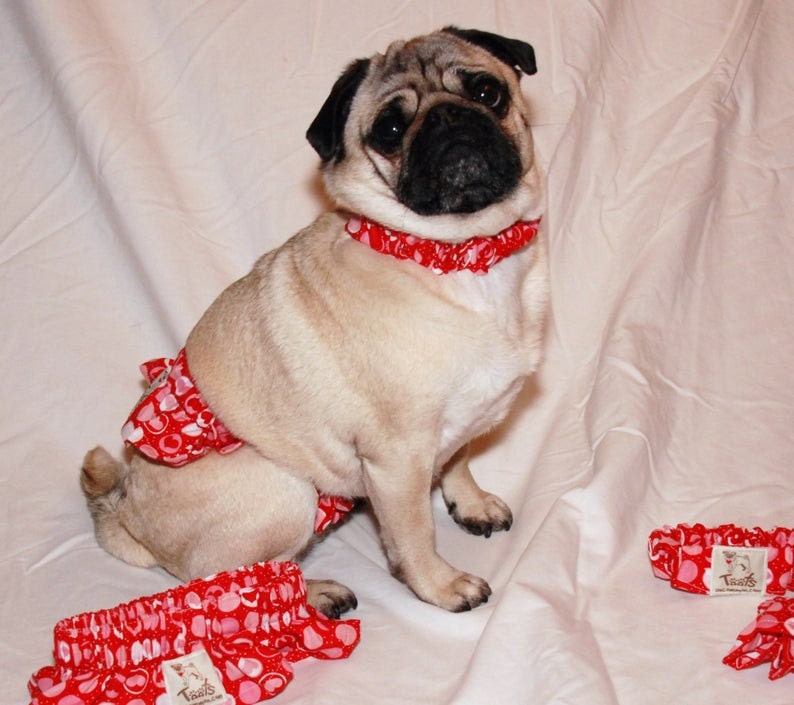 Firecracker! Firecracker! Boom, Boom, Boom!! Boys get the cummerbund, girls get the corset. Both get the sexy ruff and TootsUncommon is our name!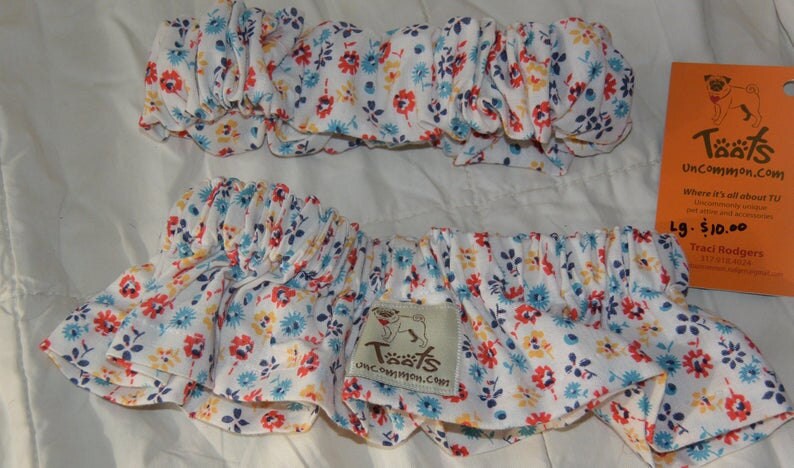 Sized to fit small, medium, and dogs. We have loads of patterns for all holidays and occasions! Message us and Toots and I can send you some pics:).