With Father's Day approaching Tootsie Roll would like to give a shout out to Dads this Tootsie Roll Tuesday; Dads of human kids and Dads of pet kids alike!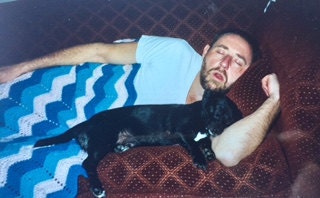 My dad and my first dog, Dulcinea:)
https://www.petsworld.in/blog/6-qualities-every-pet-owner-should-possess.html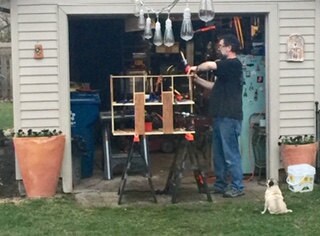 Tootsie & her Dad working on a project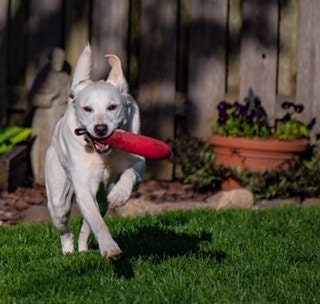 Lucille & her Dad at play
Take Tootsie's Dad for example.  He takes the time to let her smell the nail clippers before taking a few snips from her duclaws.  He gets down on her level and strokes her ears when putting on her collar, he makes sure there are plenty of treats to be had when grilling out and he provides the breeze of a fan when working on projects in the garage under Tootsie's supervision, he throws the toy to Lucille even after a long walk and he captures Lucille and Tootsie's essence beautifully in his photographs!